Undoubtedly, kitchens are the heart of female homeowners. Each and everyone wishes to get their kitchen look the best. For this, you need to hire the Kitchen designer in Mumbai so as to make your kitchen look more trendy and elegant.

BELOW IS SOME OF THE BEST MODERN KITCHEN DESIGNING IDEAS SO AS TO MAKE YOUR KITCHEN LOOK MORE BEAUTIFUL, TRENDY AND SPACIOUS. GO THROUGH THEM AND MAKE YOUR KITCHEN LOOK AWESOME!
As you know that the section of cabinets is the highlights of the kitchen. Now, you would be wandering so as to which paint you should use for the kitchen cabinets. Right? This time, choose grey. Although white is always considered as the top choice but still grey is also making its way as the trendiest look. Choose the new functionality as the new look for your kitchen. Now, choose the doors of the cabinets which are really very easy to open and handle. New updates in the kitchen are always appealing to everyone.
The combination of black and white never fades out. You can also give the floor a wooden finish and the cabinets you can choose to be in the combination of black
and white. You can also try out colourful sinks in your modern kitchen. This will make the little colour pop out in the same hue colours. Hire the Modular kitchen interior designer in Mumbai so as to make your kitchen look at its best.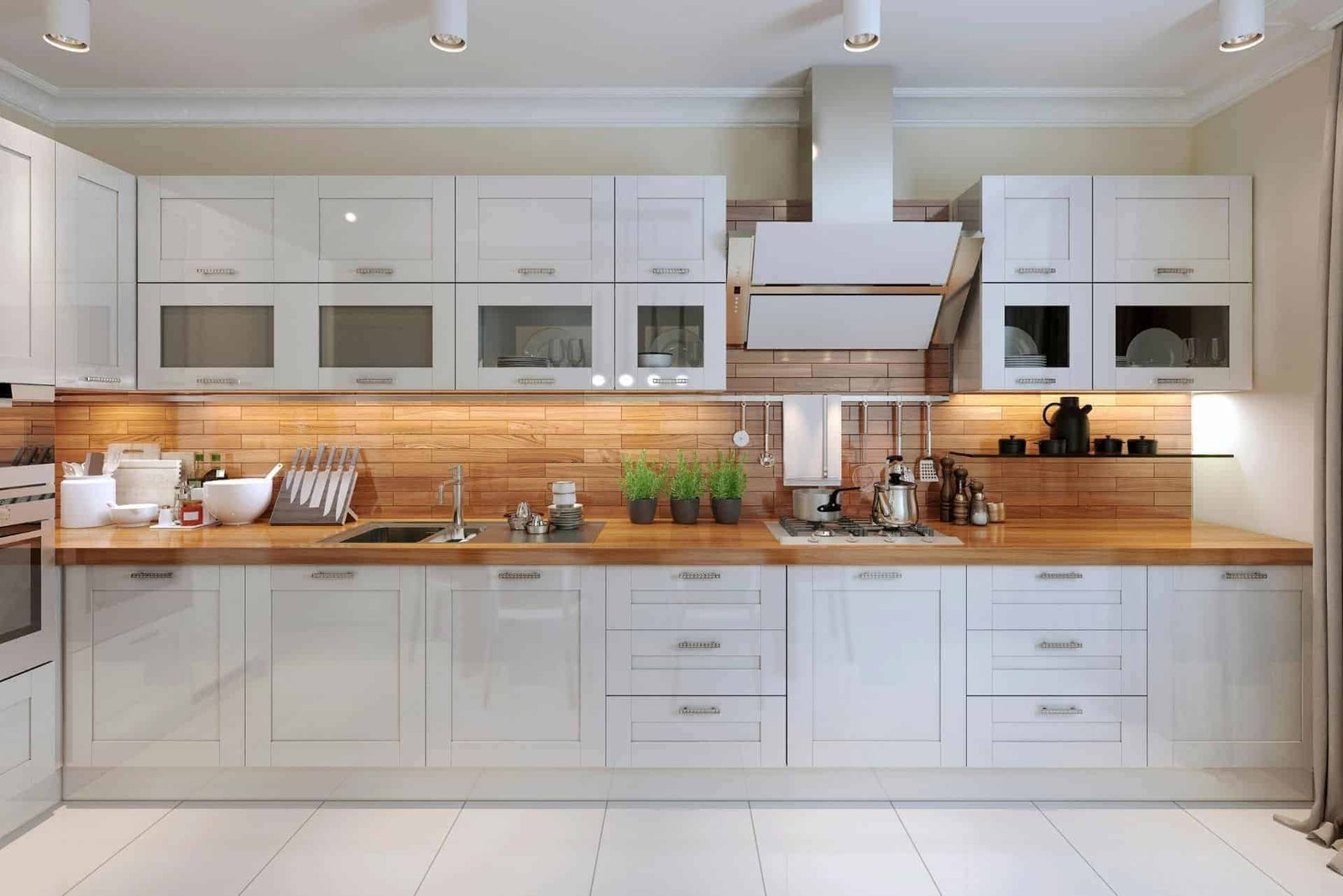 You can also choose bold colours for the interiors of the kitchen. It will give a great sense of depth perception and with that, it will add a little drama into
the rooms which have low ceilings. Create a combination of light and dark shades. Also, you can give the marble a complete finish flooring and shelf. Also, use darker shades for the cabinets.
As in trend, try out the shelves made of copper. You can use the boundaries with the best combination of the shelf colour. You can even try out the statement floor tiles and design it for your kitchen as per your preferences.
You can also decorate your kitchen with some of the hardware items. Little decorative items can add softness to the kitchen. A new trend, now people are using natural stones for the shelves. This trend will never go out of date. It also adds a traditional touch to the kitchen.
Looking for Modular Kitchen designer?

Book Our Kitchen Designer, No charges for Site visit & Survey.
[contact-form-7 id="13489″]